Ashley Jarmack is a New York born, Los Angeles based woodwind specialist with a passion for ethnic winds. She was first featured as a soloist at the age of 4 on a set of pots and pans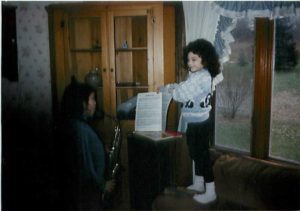 in her family's living room. After experimenting on an old player piano, various percussive instruments and recorders, she graduated to alto saxophone in the school band at the age of 9. On a fateful day at the local flea market, Ashley encountered a set of bamboo flutes and persuaded her mom to purchase them. Using her formative knowledge of the saxophone, she taught herself to play the smallest one, the only one that her tiny hands could stretch to play.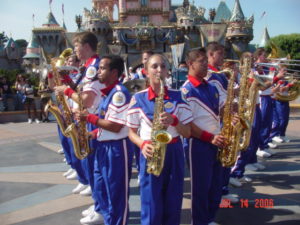 In the summer of 2006, Ashley was hired to perform with Disney's All American College Band and was introduced to the diverse world that is Los Angeles. After completing her studies at University of Arizona with Kelland Thomas and Grammy winner, Timothy McAllister, she moved to Pasadena with little more than her instruments and a dream: to be an LA musician.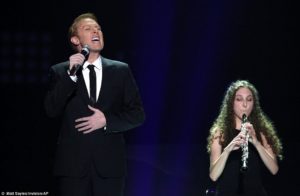 It's a dream she has (thankfully) yet to wake up from. Not one to stick to one genre, Ashley can be found onstage performing with big bands and orchestras, or in the pit as part of the band for musicals, ballets, and operas. Venues range from small night clubs and outdoor stages to beautiful concert halls and theaters. Her repertoire ranges from oboe to ocarina/shakuhachi to saxophone, and she's worked with artists such as Camila Cabello, Lionel Richie, Michael Buble and Andrea Bocelli. Some of her TV appearances include The Voice, American Idol and the American Music Awards. She records for film, cartoons, video games and television. Diversity, versatility, and musicality are the touchstones of her musical journey, and she embraces every opportunity to record, perform, and educate with any and all of her instruments.