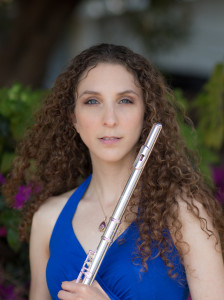 As a Los Angeles based saxophonist and woodwind specialist, Ashley Jarmack is an accomplished performer and instructor. During high school and college, she broadened her musical interests and not only became more versatile on all of the saxophones, but increasingly fluent in woodwind doubles including flute, clarinet, oboe and english horn.
Pursuing a strong interest in music, Ashley started out studying classical saxophone at the University of Arizona, under the tutelage of Kelland Thomas, and later world renowned Grammy winner Timothy McAllister. Her musical journey changed forever when she got the opportunity to play in Disney's All American College band in Disneyland. Through that program she was inspired to start a freelance career in Southern California.  Following her saxophone studies in college, she studied in Los Angeles with Jay Mason (saxophone), Patricia Cloud (flute), Mike Grego (clarinet), and Jonathan Davis (oboe).
Not a person to stick to one genre, Miss Jarmack performs in a wide array of ensembles including big bands, pit orchestras, symphonic orchestras, wind ensembles, wedding bands, rock/blues bands and chamber groups.  She toured with the Gene Krupa Big Band and soul/rock group Jeff Hershey and the Heartbeats.  She performed with the Ikeda Kings Orchestra, led by jazz legend Bennie Maupin that featured artists such as Herbie Hancock and Wayne Shorter.  In the world of musical theater, her skills were also well received with Reprise Theater Company, as well as on the national Broadway tour of "Dirty Rotten Scoundrels."  On the classical side of music, Ashley performs with groups such as Pacific Opera Project and the Santa Monica College Orchestra.  Most notably, Ashley has worked with artists such as Aretha Franklin, Rihanna, Clay Aiken, Johnny Mathis and Andrea Bocelli.  Ashley's TV appearances include Jimmy Kimmel Live, American Idol, Dancing With the Stars and The Voice.
When not performing, Ashley stays active as a clinician and a private instructor.  She also teaches at outreach programs Harmony Project and Youth Orchestra of Los Angeles (YOLA).